About ee-web design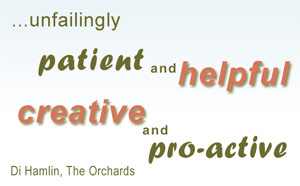 Why you need a web designer!
Recently there has been a proliferation of "Do it yourself" applications offering a very cheap solution to getting a website up and running. The question arises "
Do I really need to fork out for a web designer
?" Find out
why you probably do
!
No more Package for ee-web design and development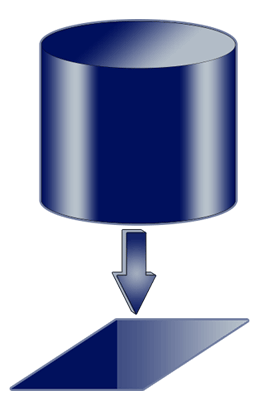 You're unique.
You have unique requirements.
You need to stand out
You cannot be squeezed  into a "10 page package for £500" type arragement.
Resist the urge to 'Pile it high and sell it cheap'
I have added more about my distaste for package deal websites on my blog!
ee –web design is a small website design and development business based in Enfield, North London. I have been making websites for over 14 years, and have had a wide variety of experience and clients.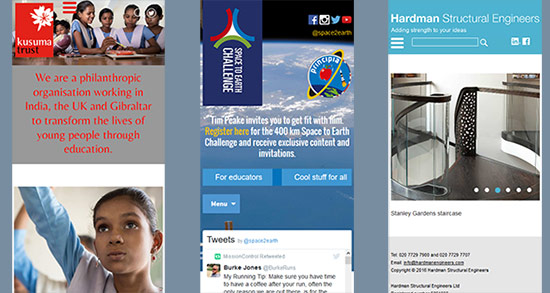 For small and medium scale projects I usually work alone, having all the skills to take a project through from inception to delivery and beyond! I listen carefully to my client, and give advise from my wide experience where necessary. Recent small/medium scale projects include Eviction Aid, DC White Acident Repairs and Treeferns.
I have a network of web specialists that I can draw in to the my web as the need arises, because no-one person can be a specialist in a all areas of internet technology!!! Examples of this kind of work include the Space to Earth Challenge and Bermondsey Street Bees.
I offer a personal service - I like to build relationships with all my clients, and many come back for additional works as their needs grow. I have maintenance contracts with several of my clients, who come back over and over again for additions and improvements.
Cheapest Websites ....
The cheapest way to get a website is to use an "Off the Shelf Template" - you just change the colours, add your logo, text and photos and bob's your uncle. The trouble with that is you get a generic looking site that looks like everyone elses. I choose NOT to use "Off the Shelf Templates" - I believe you need a site that reflects YOUR individuality.
But you're unique...
Some clients find these packages a useful starting point - generally those starting out with a venture and a very limited functionality.
As they grow they often want additional functionalitly or content added - and that's where the problems begin - every site is unique, and so no two jobs are the same. Another issue is that these big providers just can't offer you the personal service. I have had clients who are really frustrated at the lack of support and the contracts that these large providers sometimes force people into.
Surely you need a personal, available professional!