December 1st, 2016 by Edward
Clients come and clients go. Often they leave because they sell their business and the new owners decide to go elsewhere. So, Oakwood Kennels and Cattery enters ee-web's Museum of the Internet. This is the little corner of cyber-space where my old sites are retired to – and I wish I'd thought of the idea years ago because, well, you develop a sort of affection for your own work.
This site sometimes caused strong reactions – partly I think this was because of the colour scheme that was developed based on the logo which i was supplied with, so didn't have much control over. 
Whatever you think of the visual elements, the site did show all the information you might need and did generate enquiries for the owner – which is the point. It would have generated more if the content had been keep up-to-date and the site pushed a little bit. Sad when clients don't make the most of the foundation that ee-web can provide.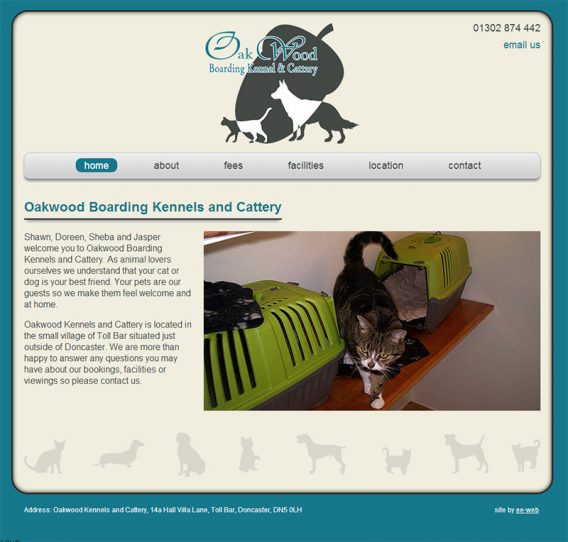 There were some design elements that I was really pleased with though, like the menu:


The mobile layout was good too. I also like the use of animal silhouettes throughout the site.
Now the site is entered into ee-web's museum of the internet. Which is a little sad. There is can continue to gather dust, which is the lonely fate of so many small business websites.
You can see the exhibit here – but don't try to get in touch with them!!!!