April 21st, 2016 by Edward
About 50% of my time is spent in what you might call 'website problem solving.' When I started making websites, well over 15 years ago I thought I'd be spending my time …. creating websites. But everyday, for every project new or old there are problems to solve.
So here's the first of what might (who knows) become a regular post – 'Website Problem Solving'  – the VST booking form stops working.
'Our booking form has died' – time for Website Problem Solving
Having built their website about 2 years now I have continued supporting this client who provides training course which the SELL via their website. One day this email arrived:
" Someone phoned me to say made a booking and got funny message.   The booking came through but she did not get a confirmation email.   I did a test booking and also got funny page and no email confirmation."
Since VST main role is training, this is a serious error. Panic Stations! Claxons blaring. Time for a dose of 'Website Problem Solving.'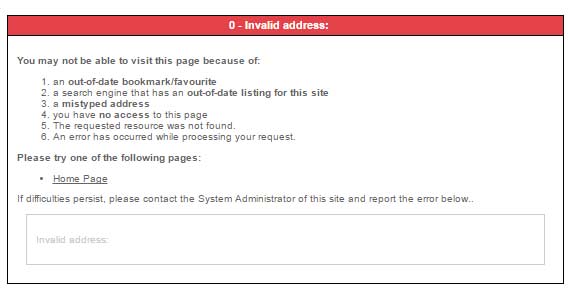 I want to point out at this point that the plugin used for booking is first rate and in no way is this to be seen as a knock on them.
A few minutes investigation revealed that the user was being taken to this url. It didn't look right to me – just felt wrong. I suppose somehow you get a knack for these things.
...email=&option=com_registrationpro&...processor=payoffline&user_id=...details=VST%20will%20invoice%20you%20to%20the%20address%20on%20your%20booking%20form.%20Please%20pay%20promptly%20and%20before%20the%20course%20date.
So, I posted on the forum of the plugin – this is where paid support comes into its own, and is one reason why I recommend buying it to my clients.  This time the reply came back very soon – 'we have found a bug and here's a patch.'  Couple of days later a new version is released.
Result – booking forms back on line.
I didn't solve the problem, but I was able to look into it enough to work out that it wasn't anything the good people at VST were doing, or a hosting issue.
I got these emails from VST
Phew yes it works now! Thank you. Please invoice us for your time.
Maddy ???

Excellent  news. 

Thanks

Linda 

Edward owns and runs ee-web design and has been building websites for over 12 years. He is passionate about... most things really
Was this post helpful or interesting? Spread the news.
Leave a comment