August 8th, 2013 by Edward
About a year ago I met with a business development guru. He was very kind  and helpful, and spent ages talking with me. One thing he seemed very keen on my doing was having packages of the "bronze, silver and gold" variety. Users would see this, and feel more secure in contacting me.
Feeling that this was something in this I dutifully added a starter package page to  my website. You know, 10 pages, image rotator, google, bespoke design and a slice of cake for £500.  It was a good looking page, and got some hits too.
But guess what – one year down the line not one inquiry has come to me saying "I want a £500 package please". And do you know why? I think I do.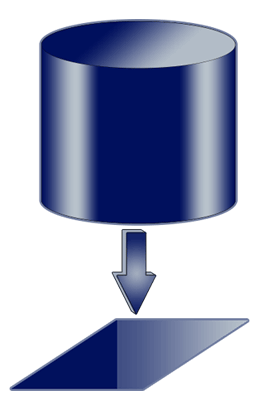 You can't squeeze these things into a package. Well, that's the conclusion I am coming to.
No Sites Sitting on Shelves
We've just had a loft extension. We felt we had a unique shaped space up there. I wouldn't have dreamt of using a company that said "For £25000 you can have this" or for "£30,000 we can add a do dah for you". If I was going to spend my hard earned cash I wanted them to listen to what I wanted, and then provide me with a quote. We said "No thanks" to a builder simply because he didn't want to really listen to what we were after, look in the loft space,  but still felt able to give us a quote. Got to be a package mentality!
Its seems odd to me that you just as you can't buy an "Loft extension" because every loft is different, so you can't buy an "Off the shelf website". Not if you really want it to reflect what you do with any level of accuracy and insight.
So, its "Bye bye packages"…

Edward owns and runs ee-web design and has been building websites for over 12 years. He is passionate about... most things really
Was this post helpful or interesting? Spread the news.
Leave a comment