December 14th, 2015 by Edward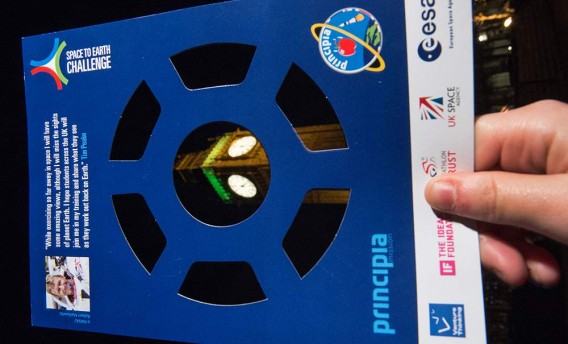 View through the ISS Cupola of Big Ben
On Wednesday 9th December I went to the Houses of Parliament for the very first time to witness an event planned to showcase some of the work that's gone on for the 'Space to Earth Challenge.' Here's a short article about a web developer's perspective on this space project.
First a little background. I was approached to become the projects web developer – this means my main role is to build the website, based on the teams designs. So, if you like I am they techy geek. What is really exciting for me, is that often the developer is locked in a cupboard, and fed 'pop tarts and coffee' until the work is finished (only kidding). In this case I have been involved as part of a large, multidisciplinary team, got the chance to visit the European Astronaut Centre in Cologne, and even (deep breath) had the best part of a day teaching a small group of yr10/12 pupils who helped us gather some of the excellent resources on the website.
Visiting the Houses of Parliament was fun; being surrounded by all that history can't be anything else really. But in a way that paled into relative insignificance.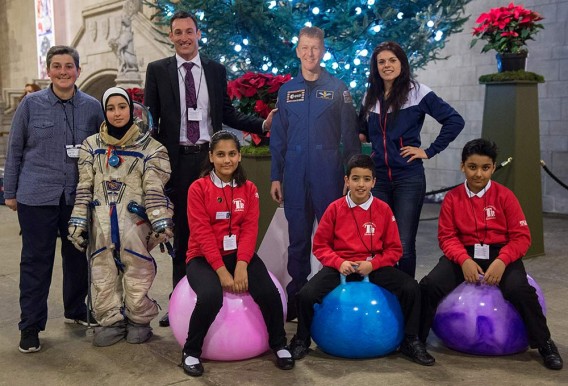 Pupils, a cardboard Tim Peake, the real Lauren Steadmen and a Christmas Tree
There were too many adult speakers to mention – but highlights for me were:
David Morris MP, Chair of the All-Parliamentary Space Committee who hosted the special event,
Dr Jon Scott who spoke about the importance of exercise on the ISS to reduce bone loss and muscle atrophy.
Lauren Steadman, a Team GB Paralympic athlete, describe her triathlon training and how children could take up the Space to Earth Challenge.
For me though the young people stole the show. School children spoke with great enthusiasm about elements of the challenge, ranging from the different sports they had done to cover the distance to the ISS, through to working with some of the exotic materials used in space research. Their smiles and fascination shone through. Several students got to wear a space suit – how cool is that – and why do adults never get asked eh?

Great presentations
It's been really exciting seeing the project take shape. I have seen it go from an idea sketched out in a piece of A3,  though multiple stages of development and now we're just 1 day away from Tim's launch (as I write). Best of all those was seeing how the pupils and their teachers were using the work done by the S2E team, and being really  inspired about it. And I had a part, along with the team, in making that happen.
Makes all those hours in the cupboard worthwhile!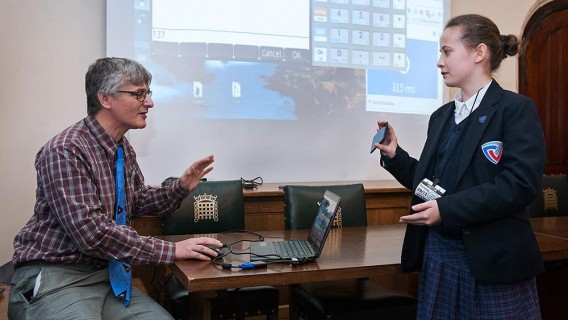 Maths Challenge in action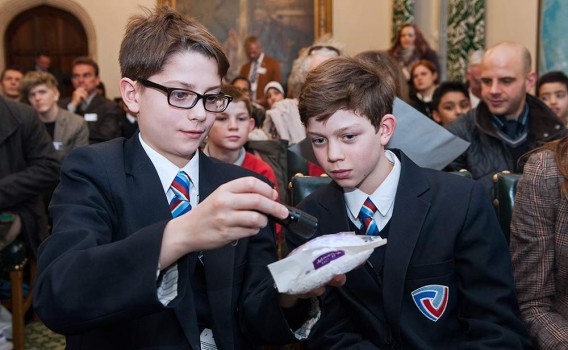 Wow – what's going on here then?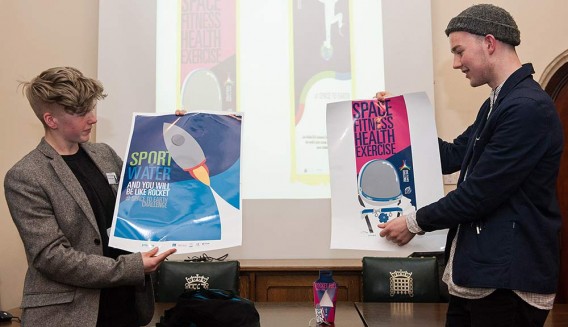 Graphics students present the designs for S2E posters
Image credit: Max Alexander/UK Space Agency

Edward owns and runs ee-web design and has been building websites for over 12 years. He is passionate about... most things really
Was this post helpful or interesting? Spread the news.
Leave a comment